Contracts and News
Commentary
FAQ
NYC Faculty
Who?
Registration




Beware Brutal Reviewers of Your Work



by Michael Neff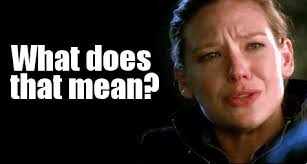 Are brutal reviewers always good for you? Are they more often right than wrong just because they're brutal, or are other factors at work?
So what spurred these questions? A friend recently said she had a "brutal critique partner" that could be relied on. It got me to thinking about brutal reviewers in my own experience who were worse than useless and actually destructive.
We need to keep in mind that the better an ms becomes, the harder such "brutal" critics are forced to dig for critique at all costs, inevitably focusing on matters of taste, e.g, "I don't like that character's personality..." as opposed to "I think this point could be made clearer by doing XYZ." You could put 10 of these brutal negative types in a room and they would shred an unpublished novel to pieces in their own special way; however, if the exact same novel were actually written by a commercial author favorite, they would not only praise it but compete to deliver the most positive, in-depth insight into the work. Their blurbs would shower Amazon with five stars.
In further support of the contention above, I suggest at least one profound and debilitating experience with various script and ms coverage types in Los Angeles. I've fought huge battles with several of them over novel manuscripts by writers known to me (two were clients) who they were attempting to annihilate, and I noticed, the more perfect the manuscript, the more vehement and extreme the critique. It was as if the good story and great prose infuriated them and made them all the more determined to find ways to chop viciously at it. On one occasion, the reviewer actually lied! She invented things that took place in the story, all in attempt to trash the writer and the novel. All in all, these types made their living by using negativity as a substitute for authentic and insightful review, much like certain commercial book reviewers who go ridiculously negative in order to stand out in a crowd.
When looking for feedback on a fantasy manuscript I wrote two years ago, I purposely sought out three writers who I knew would rip me a big one (for various reasons), and all three did, but there were no commonalities. I figured that reasonably intelligent writers straining hard to be negative would find an issue if it really existed. It was weird to watch them strive to be as negative as possible over essentially petty things.
I once sent a very polished ms to some editors in Iowa who I trusted to put the final coat of paint on the top floor. Instead, they shredded the opening chapter of the ms in every inconceivable way. They strained to dissect sentences and nitpick "the real meaning" in the context of words actually used, and in a manner nothing short of bizarre. They even hated italics! Determined to be negative at all costs, the Iowa people didn't say one positive thing about any facet of the ms. When not provided their normal diet of necessary edits they simply picked and picked until they created a series of false negatives. The coverage people in LA, as I noted above, imitated this Iowa group. However, I couldn't help but notice the exact same editors, when courting a client for monetary reasons, fell over themselves being complimentary. Hmmmmmm...

Conclusion. If you must use reviewers, searched for balanced personalities, and if you look for solid editors, seek those with track records in getting novel manuscripts actually published.