Contracts and News
Commentary
FAQ
NYC Faculty
Who?
Registration


New York Pitch Editors Are Looking For Serious and Light Women's Fiction, Mystery/Crime, Thrillers, Adult and YA SF/F, Suspense, Historical, Memoir, Narrative Non-Fiction, General and Upmarket Literary Novels.

APPLICATION FOR NEW YORK PITCH JUNE 20 - 23, 2019


FREQUENTLY ASKED QUESTIONS ABOUT THE NEW YORK PITCH
The New York Pitch Conference and writers workshop is held four times a year and features publishing house editors from major houses such as Penguin, Random House, St. Martins, Harper Collins, Tor and Del Rey, Kensington Books and many more who are looking for new novels in a variety of genres, as well as narrative non-fiction. The event focuses on the art of the novel pitch as the best method not only for communicating your work, but for having you and your work taken seriously by industry professionals.

Just as importantly, the pitch is also a diagnostic method for workshopping the plot, premise, and other elements of the story to determine quality and marketability. Simply put, you cannot successfully pitch a viable commercial novel if you have not yet written a viable commercial novel. Our goal, therefore, is to set you on a realistic path to publication.



By the way, if you ever discover a writer conference as pragmatic and commercially successful as ours, please do not hesitate to write and let us know. We will publish your opinion.
FAQ
NYC Faculty
Who?
Registration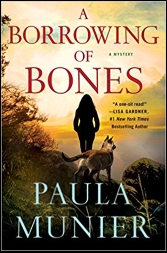 A BORROWING OF BONES by Paula Munier, NYC senior faculty member and literary agent par excellence, will be out from Minotaur books in September. Lee Child calls it, "A compelling mix of hard edges and easy charm..." Paula is also the author of the bestselling PLOT PERFECT, THE WRITER'S GUIDE TO BEGINNINGS, WRITTING WITH QUIET HANDS, and FIXING FREDDIE: A True Story of a Boy, a Mom, and a Very, Very Bad Beagle.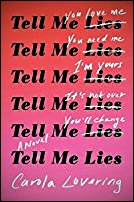 TELL ME LIES by Carola Lovering has been published by Simon & Schuster (Atria Books). Carola owes a significant portion of "getting over the top" to the NY Pitch, not to mention the fact that editor interest gave her needed "query leverage when querying agents at several top agencies" including Janklow & Nesbit, who later provided her with great representation. Carola Lovering comments.




RIGHT OF ANSWER by Hilary Llewellyn-Thomas, a historical fiction about the first woman imprisoned in the Tower of London (who was the author's ancestor) was signed in contract to Trident Media literary agency, to be represented by Mark Gottlieb. Hilary Llewellyn-Thomas comments.




- Kelly Coon






Beware Brutal Reviewers
Manuscripts to Market - The Novel Editors



From Publishers Marketplace: Sandi Ward's "The Astonishing Thing" pitched as "The Art of Racing in the Rain" meets "The Curious Incident of the Dog in the Night-Time" to John Scognamiglio at Kensington, in a two-book deal, by Stacy Testa at Writers House. Congrats you old pitch conference! [NYPC News and Commentary]



The NYPC's role model author, Susan Breen, now has a new novel out from PR, "Maggie Dove." Maggie Dove thinks everyone in her small Westchester County community knows everyone else's secrets. Then murder comes to town! Congrats Susan, good luck to your new series, and thank you for helping so many other writers at the NYC Pitch find publication!







Amanda Greenfield says, "Because of your conference I had 2 editors, one being Tessa Woodward, ask for my MS and/or pages and another forward my info to one of her associate editors at St. Martins. I was able to cross reference that with information on Publishers Marketplace and sent a query to an agent that worked with Tessa Woodward at Harper Collins. I sent her the first 50 pages and she was really excited about my work. She read the rest of it the next day and immediately sent me a contract. [NYPC News and Commentary]



DARK RIVER by NYC pitch attendee, Roger Johns, was sold to St. Martins by literary agent Paula Munier, his workshop leader from the conference. Algonkian faculty provided Johns with the analysis and knowledge necessary to edit his work for commercial publication, and later, found him a publisher. [NYPC News and Commentary]





Algonkian alums Tracee Hahn (on left) and Britt Tisdale (right) signed recent contracts as a result of attendance at the New York Pitch Conference. Tracee's novel, SWISS VENDETTA, was edited and sold by Algonkian NYC agent faculty to Elizabeth Lacks at St. Martins. Britt's women's fiction novel, DAUGHTERS OF ROSA LA ROUGE, found home with Marsal Lyon Literary Agency: "I re-vamped my pitch, also revised the book to reflect new emphasis. 18 agents requested the ms..."



MORE NEWS AND CONTRACTS and MORE COMMENTARY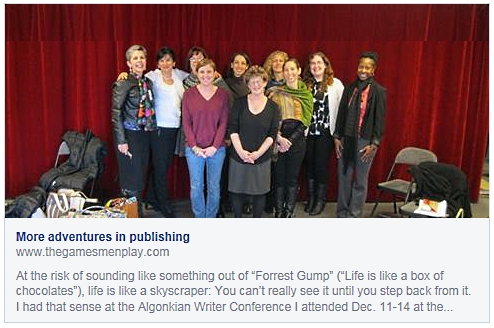 From A.X. Ahmad: When I started writing the first book, I went to a literary conference, and was pitching editors the story, and they all wanted to know if this was a series, and of course, I said yes, and made up two more books on the spot ... I ended up getting a two-book deal, so then the project was to finish the revisions on the first book, and launch into the second. It was an intense writing experience ...






The Writer's Block Features New Pre-Event Assignments for New York Pitch
  New York Pitch Conference News
Algonkian has established online forums at the Writer's Block as a means of delivering comprehensive pre-event assignments to writers preparing to attend New York Pitch Conference events and workshop their novel. Assignments focus on foundational aspects of writing and planning a competitive commercial novel ...



"My novel was requested by four of the five editors I pitched. Tessa Woodward at Harper Collins quickly made an offer for it, and Paula Munier, who had read my first page at the conference, represented me to negotiate a contract. After getting Tessa's notes, I am now working on a significant re-write that will expand and improve my novel more than I ever could have on my own."

Kim Van Alkemade, Author of ORPHAN 8





275 queries later, I attended the New York Pitch and by lunch of the first day I knew exactly why my novel had failed. By the end of the day, I had changed the title, made editorial changes to the story, and later, when time came to query, I employed the strategy recommended at the conference: research agents on Publisher's Marketplace and use the editors from the conference who requested manuscripts as leverage. Within one hour I received an email requesting a full manuscript from an agent at Trident Media. Six days later I received another email about my novel, THE ENIGMATOLOGIST, and requesting to discuss representation. Using what I learned at the conference, I was able to do in what week what I couldn't do in three years. I'm absolutely convinced that everything I learned at the conference is responsible for my success.

- Benjamin Adams, signed by Trident Media Agency




Cate Holahan's DARK TURNS pitched at the NYC in Paula Munier's NYC mystery/thriller workshop and sold to Matt Martz at Crooked Lane, the new crime fiction imprint of Bookspan--two book deal. Publication set for 2015. Paula Munier, NYC faculty, representing Cate and DARK TURNS.

Cate Holahan's DARK TURNS



"Understand, before that I had never taken a writing class, attended a seminar or workshop, I didn't even have a writer's group. The beauty of this conference was that they had editors from major houses coming to listen to our pitches and to give us feedback, and even to ask for our manuscripts if they were interested. And I was one of the lucky ones. Two editors asked to see a partial. I started querying about September 20, and my agent, Sally Wofford-Girand of Brick House Literary Agents, made an offer of representation...

Sujatha Hampton, Author of AS IT WAS WRITTEN




The pitch conference gets tons of credit for my pending publication. Plus, your advice on querying to only a few agents at a time, and Caitlin's editing all contributed to my good news. Publication set for early 2016! Thanks for putting it on and for encouraging scared newcomers like me.

- Angela Pisel, novel sold by Jill Marsal to Putnam




I must confess that it surprised me when folks at the New York Pitch Conference fastened on Thomas Edison's dark side as the most interesting aspect of the novel ... Once you define the book as being about the struggle between the Weisses and Thomas Edison's Motion Picture Patent Company, however, a lot of diffuse stuff falls into line. Then I came home from the recent Algonkian conference at Harpers Ferry, reread the manuscript, and realized I had thrown away a great opportunity in the second-to-the-last chapter to resolve the Edison/Weiss conflict in a meaty and dramatic way. In a word, it was lame.

Irene Fleming [aka Kathleen Gallison], Author of THE EDGE OF RUIN




I met with an editor from Plume, pitched the idea and she liked it and after several weeks, and rounds of discussion and so forth, she made an offer. Meantime, Michael Neff helped to set me up with my agent, who is a lovely person at Trident Media. So I can honestly say that going to that conference changed my life. Everything turned out so much better than I had dreamed. I did sell my novel--not right at that moment, because there is a process. But I did sell it because I went to Algonkian's New York Pitch Conference.

Susan Breen, Author of THE FICTION CLASS




You may remember me participating then: I was in Charles' group - the cloak and dagger brigade - and my pitch was about a mystery set in WWII Sarajevo. I made a couple of successful pitches, one of them to Tom Colgan at Penguin, and I thought you'd like to know that I've since been offered a two-book deal with them. The first book should be coming out in June next year. I thought it important to write to you because, without the opportunity afforded by the conference, I wouldn't have made the contacts I did.

Luke McCallin, Author of THE MAN FROM BERLIN



Michael! Did you get my news about being signed by Simon and Schuster? I followed the advice and, voila, I sold the rewritten novel! Thank you, thank you for the miracle! I couldn't have done it without you and editor Ginger Buchannan, I swear!"

Gillian Royes, author of GOAT WOMAN OF LARGO BAY



First write a good book; if you're not sure about that, attend an Algonkian Novel Workshop. But if you do attend the New York Pitch Conference, be prepared for the fallout. I walked away with such a successful pitch, but realized I had to rewrite my book to make sure I delivered what I sold the editors. With workshop leader Susan Breen's help, I have three publishing house editors who want read my manuscript. Wanna write a successful query to an agent? Put that in your first paragraph!

Kim Boykin, Author of THE WISDOM OF HAIR



So pleased to share this news with you and extend my thanks once again for the career boost from the pitch conference: "Rosemary DiBattista's (writing as Rosie Genova) MURDER MARINARA, first in a new mystery series featuring a quirky Italian-American family and their restaurant on the Jersey Shore, to Sandy Harding at NAL, at auction, in a three-book deal, by Kim Lionetti at BookEnds.

Rosemary DiBattista, author of MURDER AND MARINARA



I attended Algonkian conferences in NYC and San Francisco in 2009 and 2010. They were among the best experiences in my writing life. I met some of the most powerful people in the publishing industry, both major publishers and agents ... I was offered a publishing contract by Harper Collins UK soon after my last visit to an Algonkian conference. I am now translated into 10 languages.

Laurence O'Bryan, Author of THE MANHATTAN PUZZLE



New York Pitch Hears From Putnam Author Natasha Bauman
  New York Pitch Commentary
"I have already had a novel published by a major publisher, but getting the second book out there has turned out to be more difficult than I expected. I asked my agent what she thought about taking the new book to the New York Pitch Conference ..."



When and How Does the Pitch Tail Wag The Novel Dog?
  The Writer's Edge (photo to left of Madapple by C. Meldrum)
New York Pitch Neff posts on The Writer's Edge re the topic of using the first-plot-point-with-cliff-hanger pitch model to diagnose problems in the novel itself. A concise summary of the diagnostic workshop method in action.


A Flash Gallery of New York Pitch Great Moments<
  The New York Pitch Gallery
A flash photo gallery of NYC greats. Pics of Ripley Greer studios, pitch sessions in progress, AMERICAN IDOL day, group pics, + faces showing large amounts of teeth. To the left we have Charles Salzberg being flirtacious with Emmy winner Cindy Roesel.









Click here for more details about the conference.
If you need to contact us click here.


| | | |
| --- | --- | --- |
| | | |
| | - NYC Algonkian Authors and Novels - | |
| | | |


---



It began with "The Fiction Class" by Susan Breen. Going into 2019, the New York Pitch has assisted and networked writers into dozens of agent and commercial publishing contracts. More information and commentary on this subject can be found on our NYC news page.

THE NEW YORK PITCH CONFERENCE IS NOT AFFILIATED WITH IMITATOR PITCH EVENTS FOUND ON GOOGLE. WE RECOMMEND WRITERS EXERCISE CARE AND HEALTHY SKEPTICISM WHEN MAKING A CHOICE FOR WRITER EVENTS.
---

Interview with New York Pitch Conference attendee, writer Christine Stewart, writer in residence at the Creative Alliance in Baltimore, Director of the Write Here, Write Now workshops, founding co-sponsor of the Baltimore chapter of the Maryland Writers Association, and recipient of the Ruth Lilly Fellowship.  

Interview with New York Pitch attendee, best-selling author Pam Binder. Two of the four editors I met with asked to see my work and the other two were very interested ... I credit the reception of all four editors to the pitch. It generated questions which helped me explain in more detail the vision of the project.  


Interview with New York Pitch Conference attendee, author Kate Gallison. Her second mystery series featured Mother Lavinia Grey, an Episcopal priest in a small town in New Jersey struggling to keep her church open and solve the occasional murder...  

| | | |
| --- | --- | --- |
| | | |
| | - Algonkian Writer Events in The U.S. - | |
| | | |

---

Interview with New York Pitch Conference attendee, Alex Keto. Alex was a journalist for twenty-one years. He joined Dow Jones Newswires and worked New York City as a reporter, in Amsterdam as a bureau chief, and Bonn as a reporter. He returned to the U.S. in 1995 and worked as the company's White House correspondent for ten years.  


Interview with New York Pitch Conference author, Randy Susan Meyers. The critique isn't for the faint of heart, but is for those who truly want to hear where they need to work on their presentation, how commercial their ideas are, and about the effectiveness of their pitch  


Interview with New York Pitch Conference attendee, writer Doug Grudzina. Doug writes and edits for Prestwick House, Inc., where his books and writings have won a number of national awards. His short stories have appeared in several publications, and he reviews articles for the National Council of Teachers of English.  

---
Algonkian Writer Conferences
2020 Pennsylvania Ave, NW
Suite 443
Washington, D.C. 20006

---