• New York Pitch Home Page

• New York Event FAQ

• Agent and Pub Contracts

• Pitch Alums Comment

• How it Works at The NYC

• Who Should Attend NYC?

• New York Pitch Faculty

• Application-Registration

• Contact Us Here





SHARE WITH OTHERS


           








Contracts and News   Commentary   FAQ    NYC Faculty   Who?   Registration



NEW YORK PITCH COVID RESPONSE



Despite the rock bottom COVID numbers in New York City, the state is 14-day quarantining citizens from a few dozen states, thus making it impossible to hold an event in New York. As in June, we will hold the conference by Zoom video conferencing. This technique was very successful for all involved.

The New York Pitch Conference has now established pre-event one day seminars that focus on a solid premise and market foundation for the novel. Four different seminars are taught by faculty from the event.


























| | | |
| --- | --- | --- |
| | | |
| | - New York Pitch Authors and Books - | |
| | | |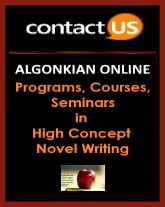 ---
Algonkian Writer Conferences
2020 Pennsylvania Ave, NW
Suite 443
Washington, D.C. 20006

---